Salam buat semua rakan bloggers yang Izza kasihi. Tujuan Izza menulis adalah untuk......hehehe rasa macam karang surat bebudak sekolah pulak. Well...Izza saje nak remind lagi kawan2 teruskan Klik2 banner Hearbeat Izza ye. Izza pun akan merajinkan diri blogwalking & klik2 banner you all. Kadang-kadang kalau rajin banner Mr Nuff pun Iza klik juga. Membantu tak ye? ;)
so korang silalah klik2 lagi kat bawah ni pun ada banner Hearbeat ni.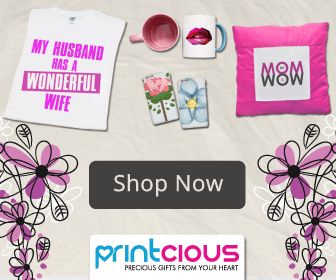 Sekali klik dah menyumbang 4sen dalam tabung saya..terima kasih ye! :) Kalau ada rakan baru yang join program ni selepas klik banner you all masuk pula RM2 dalam tabung you all...yippiee! :D Kepada yang 1st time tgk banner ni boleh la selak lagi entry Izza,
Klik Sini
tutorial berkenaan mendaftarkan diri dgn Hearbeat.my & menjana duit poket melalui HB!Affiliate ini ok!
Till then, korang take care. Jumpa lagi kita di alam cyber ni ye...Jangan segan-segan tinggalkan jejak kerana Izza memang suka membalas kunjungan you all. Maklumlah sekarang ni tengah kemaruk klik banner Heartbeat...hehehe
p/s: jgn kedekut utk
u click me i click u
, sbb HB memang based on click2 yer..tak de isu fraud click! kalau 50 org klik your HB banner, dah dpt RM2 sehari, kalau sebulan RM2 X 30 days = RM60 kan...itu belum masuk kalau ada geng baru yang register under banner you all...tak ke muai tu...:) so rajin2lah klik banner rakan2 & sama2 menyumbang RM for each other okay! :)
Have a nice day ya! muaah
Sign up HB!Affiliate to enjoy free gift!